Add On Adventures at Mele Luau Kapolei
Experience Coral Crater Adventure Park in Oahu
Honolulu Adventures
Combine your Mele Luau experience with one of our Coral Crater Adventure Park Honolulu Adventures
Oahu Tour Packages
Lele Kawaii – Freefall from 50 Feet
Piʻi – climbing
Ziplining
Off-Roading
Hawaiian Cooking Class
Hawiian Photo Shoot
Lei Making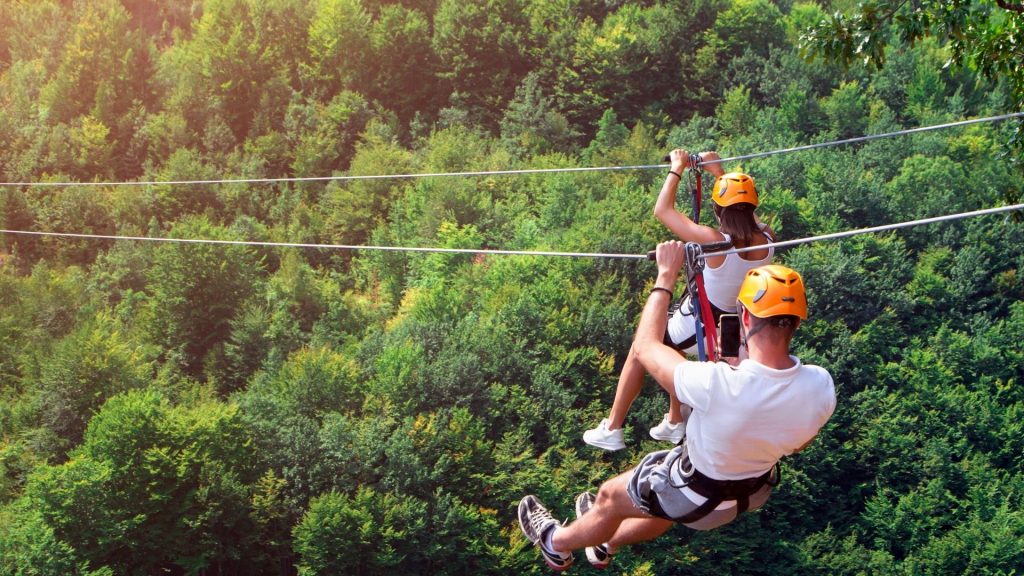 Lele Kawaii – Freefall from 50 Feet
Are you convinced that you are the kind of the ninja? Try your hand at it by taking part in Our Adventure Tower Package. It includes the ability to access our air-based obstacle course Freefall, Climbing Wall & Climbing Ladder.
The challenge course for aerials has the participants climbing, swinging and leaping through 18 difficult elements that will test the most interested Island Ninjas. You'll feel like you're part of an action movie by maneuvering your course through the obstacles of one of our Adventure Tower's most popular courses.
If this isn't enough to be enough, the climbing walls are the perfect opportunity to show off your Ninja skills. Make your acquaintances jealous and be the fastest up to the summit! Our guides guide you into the race and provide tips to help you get started.
To make things even more exciting We've also included our 50′ Freefall as is there any Island Ninja Adventure without some adrenaline-inducing freefall action?
Piʻi Climbing (Rock Climbing)
Piʻi – climbing at Coral Crater Adventure Park in Oahu. Piʻi means to climb, used as a verb. Piʻi – climbing is the act of ascending or scaling something. Well, why don't you just do that at Coral Crater Honolulu. Piʻi – climbing means that you'll be challenged to the fullest at Coral Crater Adventure Park.
Ziplining
Our Signature Coral Crater Zipline tour, your guides guide you through three of our ziplines, ranging from 300-900 feet! This is the perfect trip for those who want to experience adrenaline-pumping and thrilling adventure. Our ziplines will take you through the crater that is the jungle , and are surrounded by canopy trees. This trip is ideal for those aged 6and up. From families seeking an unforgettable time with their loved ones to couples looking for that special moment that they'll talk about for many years after, this experience is one to keep in the books. Join us for an exciting ridethat will surely be the most sought-after zipline Oahu offers!
Our ziplines have the latest braking technology so that zipliners don't require control of speeds or slow themselves, making it possible kids aged 6 and over (within the weight limit) to participate in this thrilling activity. Our experienced guides will be there for you all the way through the adventure so leave all your concerns at home and go to the adventure for a trip that you will never forget!
ATV Rentals Oahu
Oahu is such a varied landscape that it is hard to imagine a better way to get around Coral Crater than by driving off-road on an ATV?
Explore Coral Crater through the use of on an ATV off road!! This adventure takes you through the jungle by an experienced driver who drives a leading vehicle. A specially-designed course in technical courses awaits you, and our experienced guides will teach you the basics of techniques for off-roading. After you've received some tips and have gone through the safety information and safety instructions, you'll be able to take on our course in technical terms.
Off Roading in Hawaii
Side-by-side ATVs are particularly fun since you're sharing the experience with a companion with you while you tackle turns, climb hills, and discover the forest areas that lie within Coral Crater. If you're lucky enough, there'll be muddy puddles for you to splash around in, so do not dress in your finest attire if it there's been rain! Even if it's not rained, you'll get extremely filthy and dirty, so take your time!
The minimum age for driving on an ATV must be 18. You must also have an active driver's license. No exemptions. If you're not 18 years old or do not have a driver's license and want to be a part of this adventure you are able to be a guest on the tour for provided you travel with a licensed driver.
The minimum age for driving on an ATV must be 18. You must also have an active driver's license. No exemptions. If you're not 18 years old or do not have a driver's license and want to be a part of this adventure you are able to be a guest on the tour for provided you travel with a licensed driver.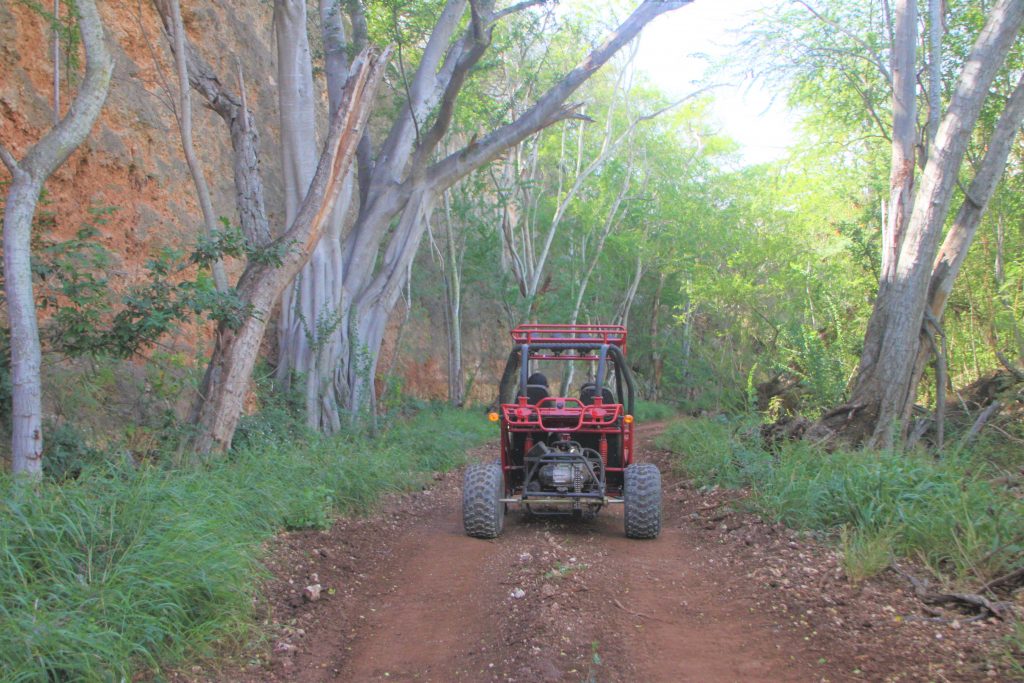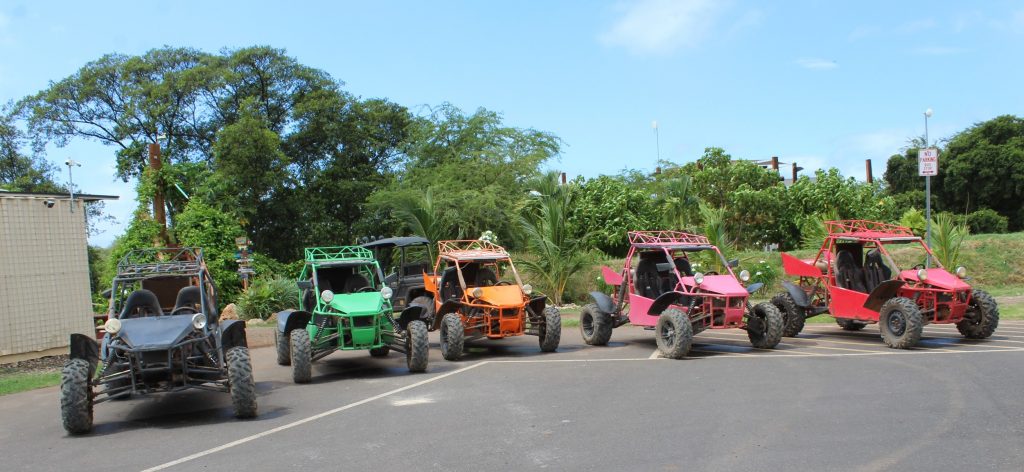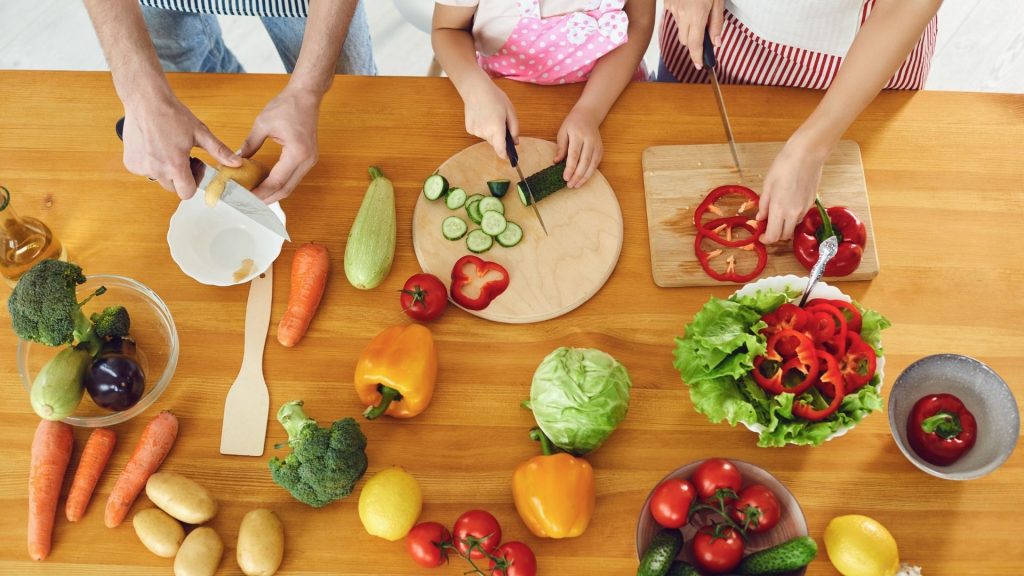 Hawaiian Luau Cooking Class
The Hawaiian Luau Cooking Class is a unique and authentic Hawaiian experience. This class will teach you how to prepare all the flavors of Hawaiian cuisine, from appetizers to desserts.  You'll learn the types of foods served at a luau, such as Kalua pig, Hawaiian sweet rolls and Hawaiian rainbow salad.   Learn the background of the Luau tradition of Poi, which is a Hawaiian starch made from taro root.  You'll also learn to make Hawaiian Macadamia nut cookies as well as other Hawaiian delicacies during this class.
The Hawaiian Luau Cooking Class is conducted at the Mele Luau grounds at Coral Crater Adventure Park Oahu. Bring your family and friends together for an unforgettable experience you will cherish always!
Upon completion of the cooking class you'll have a new appreciation for Hawaiian cuisine, and of course a full stomach!  This class is great for food lovers.
Hawaii Family Photos
Why come early to a luau? Well, why not get Hawaiian family photos with your whole family beforehand?  This Hawaiian photo shoot is conducted at the Mele luau grounds of Coral Crater adventure park.
You'll be greeted by our Hawaiian hula girls, and then we will take scenic photographs of your family as you enjoy the grounds of Coral Crater Oahu. Take photos for the amazing memories you will make during your Hawaiian luau adventure.
Lei Making Workshop
Learn the beautiful Hawaiian craft of Lei making at Mele Luau at Coral Crater.  The Hawaiian Lei is a beautiful Hawaiian necklace made mostly of flowers.
Experience the Hawaiian culture by learning to make lei during our Hawaiian luau event!  During this workshop you'll receive one flower lei and you can purchase additional Hawaiian flowers to add to your Hawaiian lei.  Class sizes are limited so please pre-register prior to the event at:
The Mele Luau grounds in Coral Crater, Oahu Hawaii.
Learn Hawaiian Traditions
This Hawaiian luau is a great way for you and your family to learn Hawaiian traditions.  The Hawaiian luau is filled with activities that are Hawaiian cultural in nature.