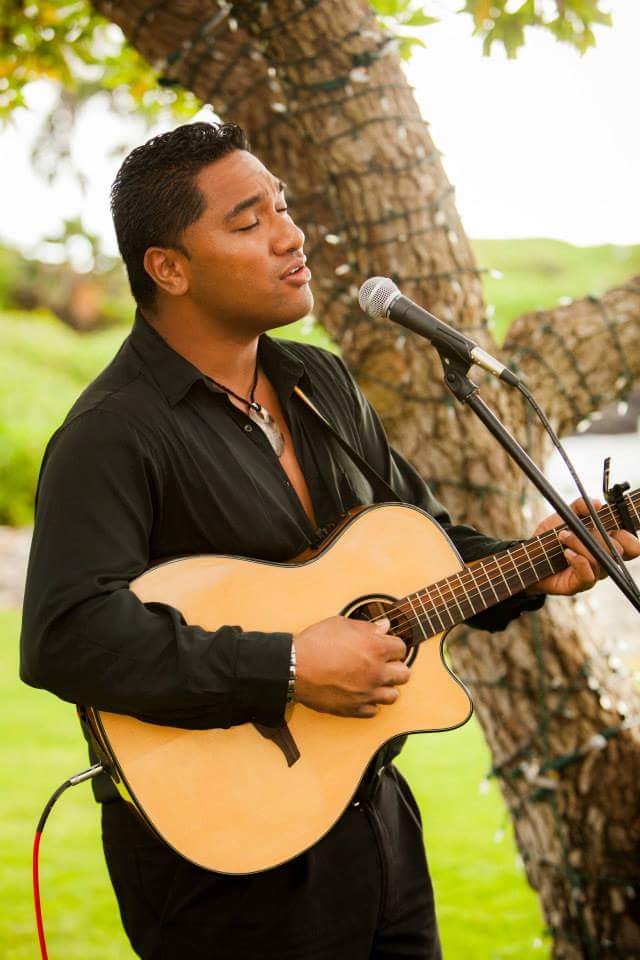 ---
SPECIAL EVENTS OAHU
Have Your Honolulu Private Events with Mele Luau Oahu
Honolulu Weddings Venues
Looking for an unforgettable event location in Oahu? Look no further than Coral Crater! Our unique venue is just a few minutes from Ko Olina, which offers stunning views of the Pacific Ocean and Ko Olina Beach, and we are located in Kapolei, making it the perfect spot for your next corporate retreat, wedding, or birthday party. With our experienced team on hand, we'll help make your event a success. So come experience the beauty and fun of Oahu at Coral Crater!
BEST PLACES TO GET MARRIED IN HAWAII
MELE LUAU OAHU AT CORAL CRATER
EXPERIENCE A HAWAIIAN LUAU WITHELE LUAU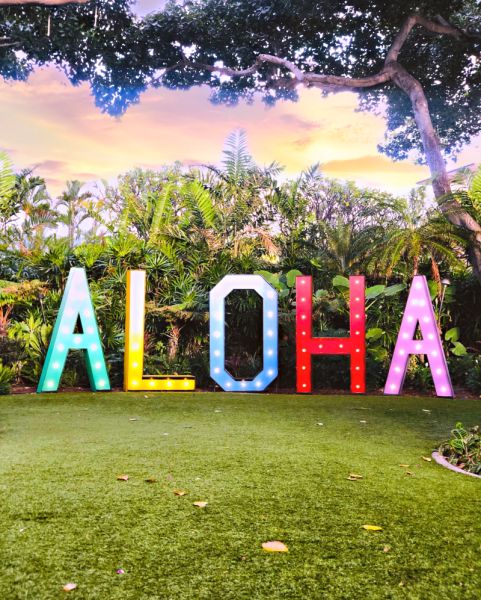 Luau in Kapolei
Our destination management company invites you to experience Hawaiian and Polynesian culture through song, hula, storytelling, and amazing food at a picturesque Kapolei site on the grounds of the Coral Crater Adventure Park. We guarantee to keep you delighted throughout, from the fantastic panoramic views to the musical escapades.
Aloha Theme Party
Looking to inject some island flavor into your next party? Mele Luau Oahu has you covered! We offer a variety of Hawaiian-themed entertainment options perfect for any occasion. Whether you're throwing a small get-together or a large shindig, we can provide the perfect luau experience for you and your guests. So come on, let the aloha spirit flow!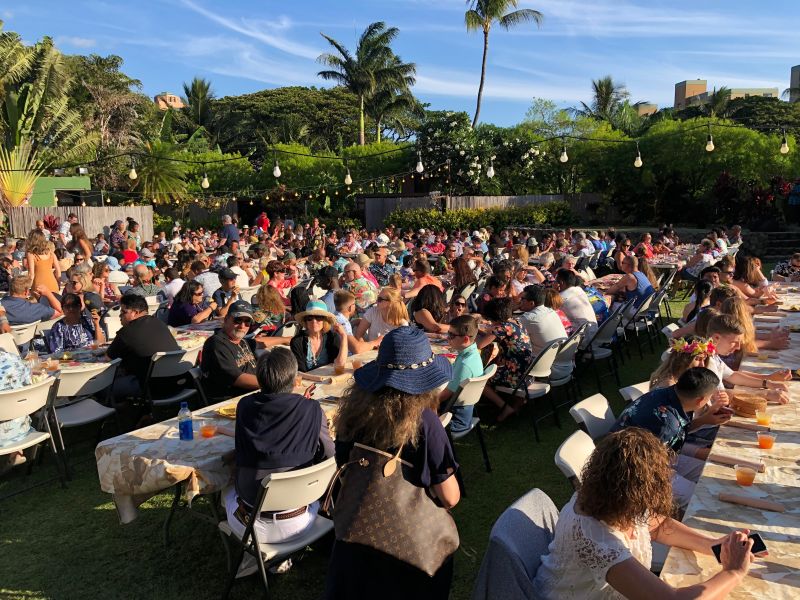 Luau Frequently Asked Questions
Which Oahu Luau is the best?
Mele Luau Oahu at Coral Crater! We are the newest Luau in Kapolei and a luau near Ko Olina.
What Island in Hawaii has the best luau?
Oahu has the most assortment of luau options. We are a luau near ko olina and located in beautiful Kapolei. We also offer transportation from Waikiki as an additional add-on.
Are Drinks Included in Mele Luau?
Each ticket admission includes 2 drinks, with your choice of beer, wine, partial mixed drinks, soda, water, juice. A cash bar is also available for extra drinks.
Do you tip at a luau?
At our Honolulu luau, the meal is included in the price. You can tip 15% to 20% of the check for great service only if you would like to!
What to Wear to a Hawaiian Luau Party
Wear Traditional Hawaiian Clothes! Have fun. You are at a luau celebration! Hawaiian print shirts for men and flower dresses for women are the most simple and comfy options. Women can dress conservatively in a traditional muumuu or long dress with flower design, or a sarong.
Is This a Waikiki Luau?
We are located north of Waikiki Beach in Kapolei, Hawaii.
How much does a luau cost in Waikiki?
We offer a great assortment of ticket choices for all types of seating and group pricing as well.
Address
Coral Crater Adventure Park
91-1780 Midway St #1, Kapolei, HI 96707