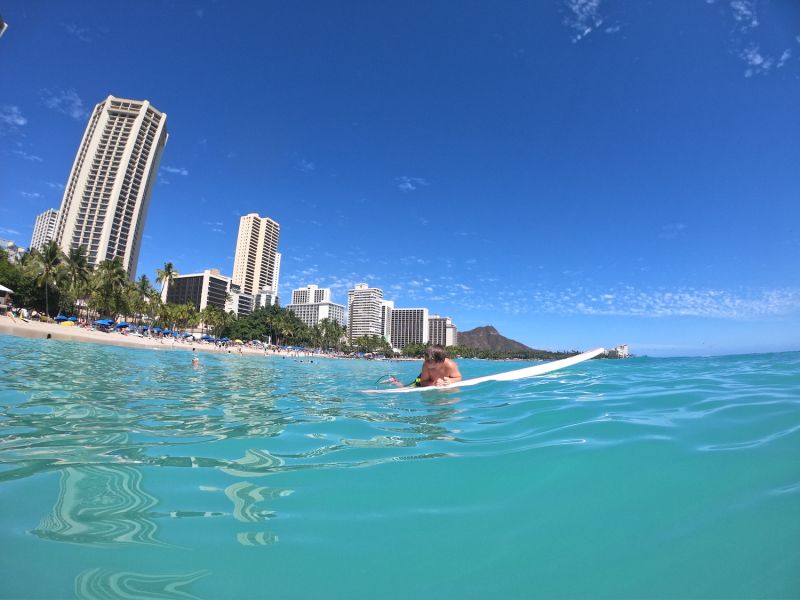 Waikiki is the perfect place for beach lovers. This paradise is perfect for surfing, swimming and snorkeling. Waikiki has a wonderful tropical climate, with plenty of events and activities for everyone. This popular area is home to many resorts and high-rises.
Waikiki (which means "spouting water" in Hawaiian) has a rich history of great water sports in Hawaiian culture. In the 1800s, Waikiki was made into a playground by the Hawaiian royalty, who enjoyed longboarding on their board. The best water conditions allow for longboard riding today. In the 1800s, several smaller hotels were opened by the royals. They opened their first hotel in 1901: the Moana Surfrider. Other historical hotels date back to the 20th century, including the Royal Hawaiian Hotel. The area has many accommodation options to accommodate the thousands of tourists who visit Waikiki Beach each year.
Visitors to Waikiki Beach prefer to stay because it is easy to access the beach by foot. If you are coming from other Oahu sites, take the bus or use rideshare to get around. It is difficult to park here.
Waikiki has many beaches to choose from. The shore can be divided into multiple sections. These beaches are among the most sought-after in Hawaii and Waikiki. This list includes 8 beaches that you must visit on Oahu, whether you are looking to take a day trip from Honolulu.
Kuhio Beach's best feature is its safety and accessibility for kids. There are two options for water play: the open ocean or "The Ponds" enclosed pool. Kuhio Beach's "The Ponds" are made up of two concrete walls running back to back that extend about 40 feet into the sea. This enclosure creates a tranquil saltwater pool, which is ideal for swimming with children.
Are there any amazing views that you can take while on Royal Hawaiian Beach? Take a moment to admire Diamond Head from your vantage point. You can then swim in the warm and blue waters of the Beach. You can also enjoy the pink Royal Hawaiian Hotel, with its bell towers in mission-style.
Driving Directions from Waikiki Beach to Mele Luau